To get started with your hub:
1. Remove your hub from the packaging.

2. Place your hub on a safe flat surface, away from risk of being knocked onto the floor or similar: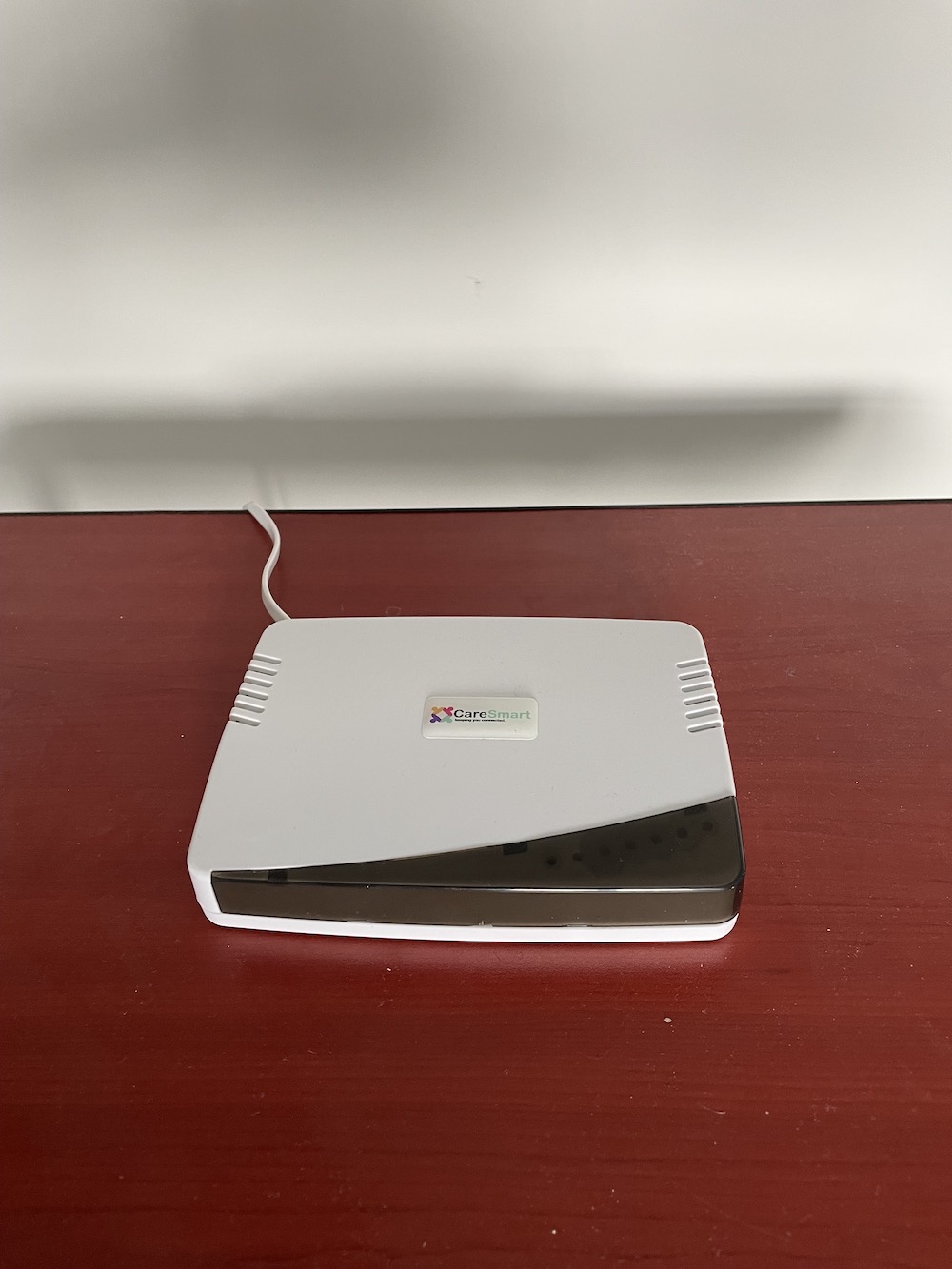 CareSmart Hub on flat surface
3. Connect the USB cable to the supplied power adapter: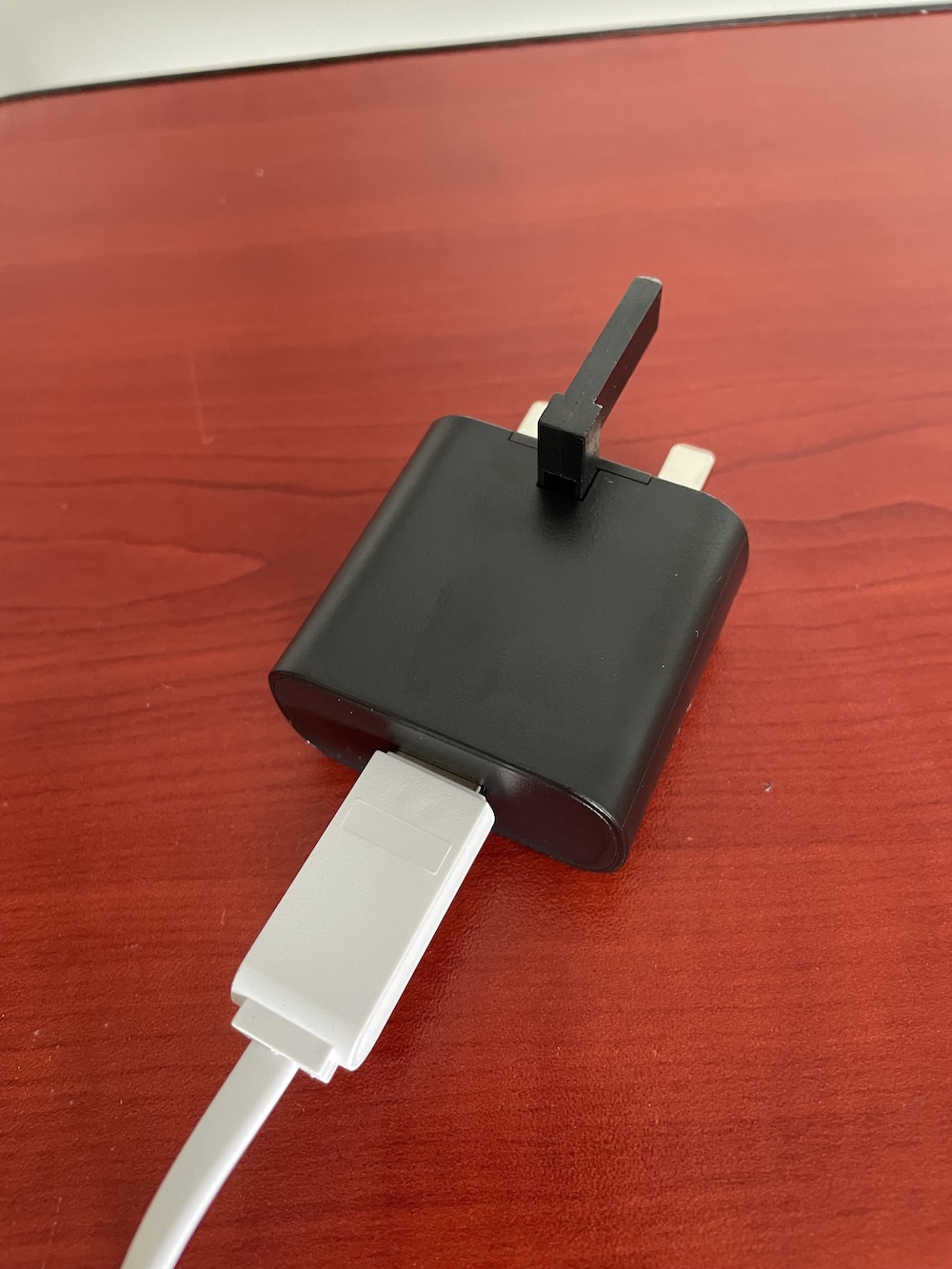 Insert USB into power adapter
4. Plug in the UK power adapter into a mains outlet and switch on: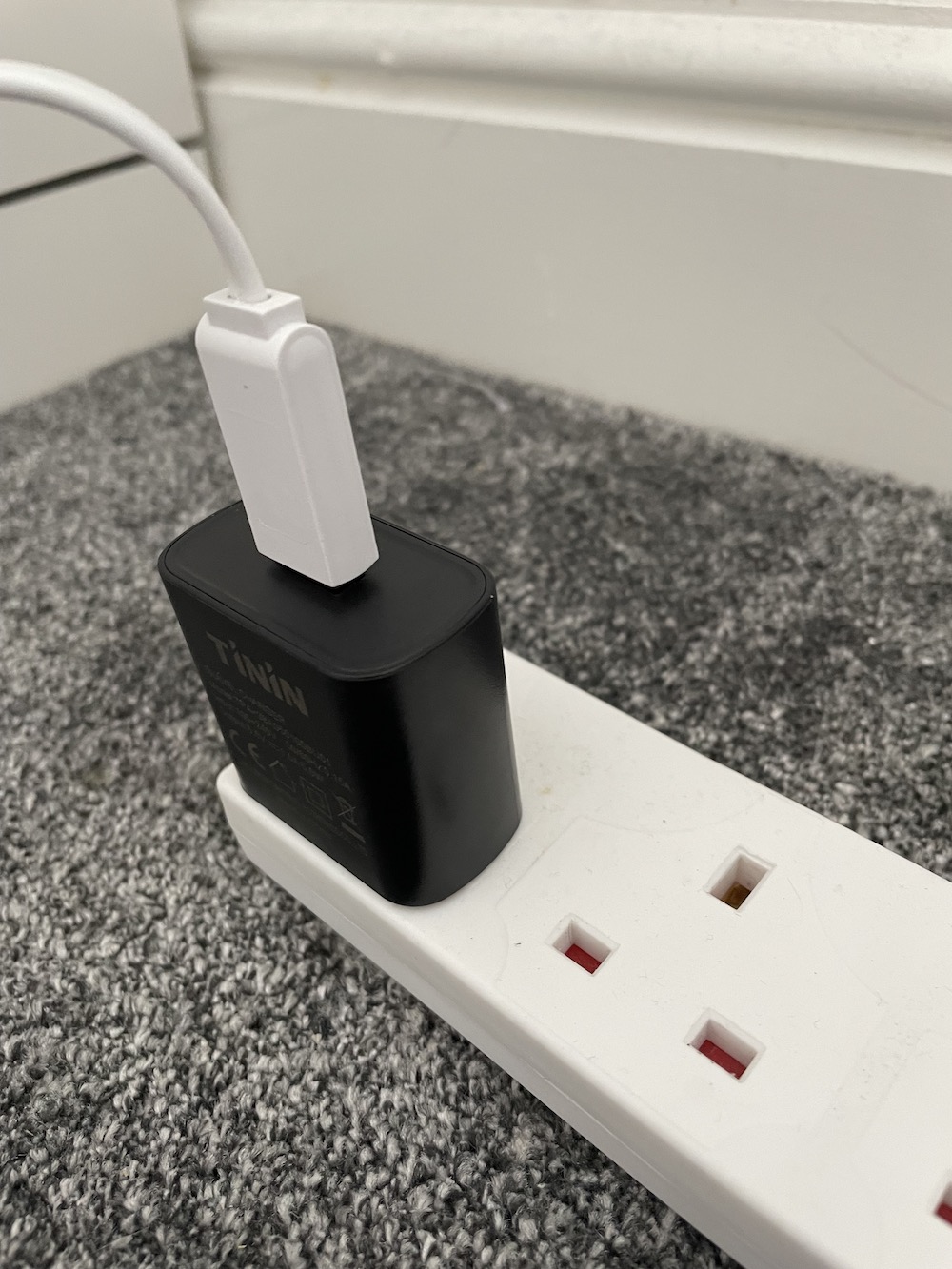 Plug into mains power and switch on
5. You do not need to connect your hub to an internet connection. Your hub should find a cellular data signal automatically.

6. The blue status light will flash while the hub initialises. This should extinguish within a few minutes but may take up to an hour: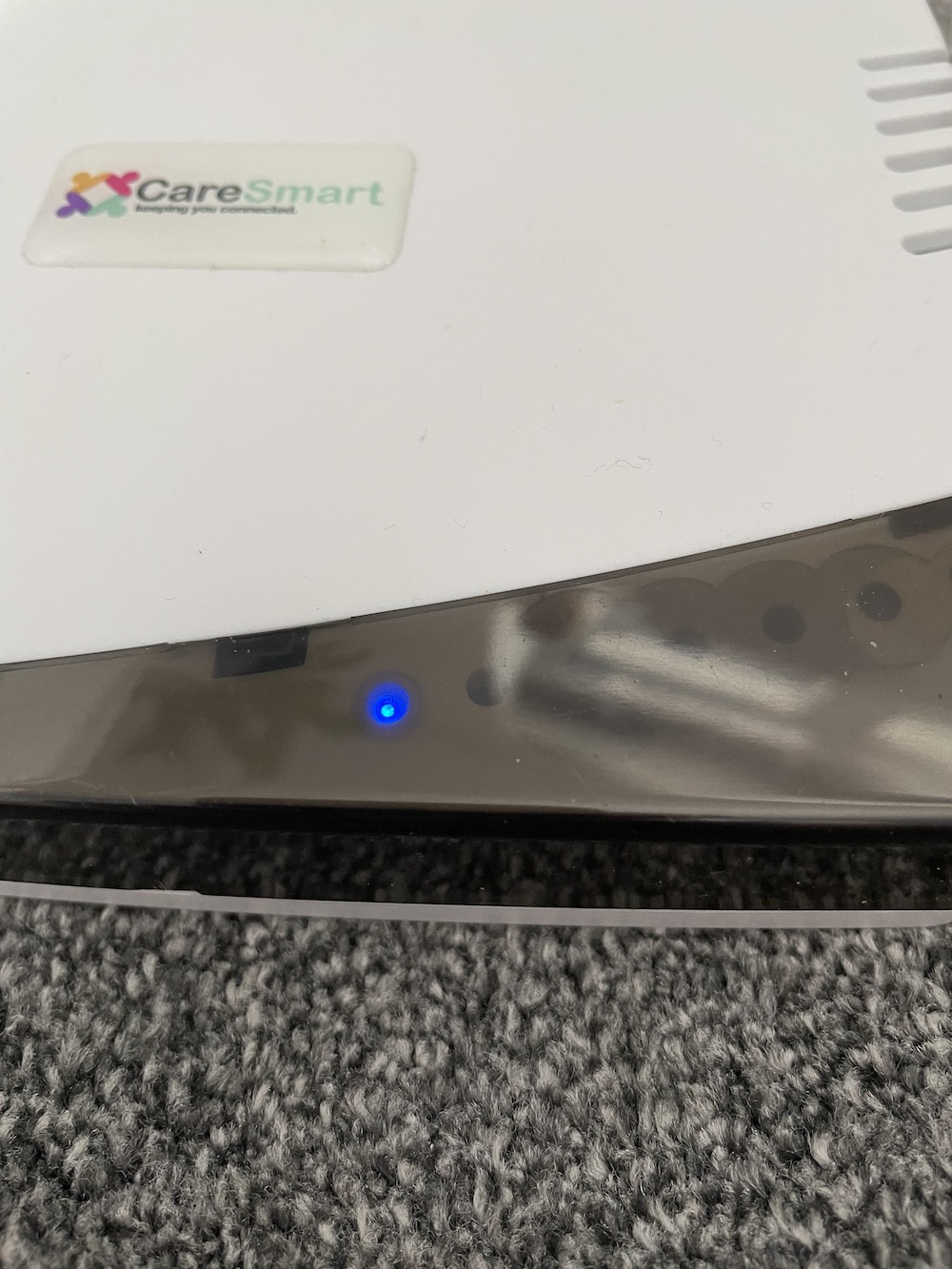 Blue status light with flash then extinguish
Top Tips:
1. Keep your hub off the ground. Your hub is happiest when on a table, side board or window sill to give it the best chance of receiving an optimum data signal.

2. The blue light should stop flashing once your hub is online and synched with the CareSmart network.
3. Leave your plugged in. Our hubs use very little power, and must remain online and plugged in for activity and alerts to function.